At Mash.T, we love the idea of serendipity – a happy outcome that's entirely brought about by chance. That's exactly how we'd describe the story behind Brazzo, our latest range.

It all started with a little bit of playfulness: when our Creative Director, Thabisa Mjo, found some brass sheets lying around the factory, she thought it would be fun to create quirky little lights resembling characters out of this material. "I was intrigued by the innate contrast between the irreverent design and the sophisticated substance; a juxtaposition I felt was offbeat enough for the lights to have a bit of a sense of humour," Thabisa says.

We started off trying to build these little figurines by placing the metal moulds – or as we call them, dies – together in a kind of puzzle. And, just like a jigsaw puzzle, the brass spinnings are able to come apart. The process was really one of trial and error, trying one piece against the other, until we eventually arrived at the shape of each light.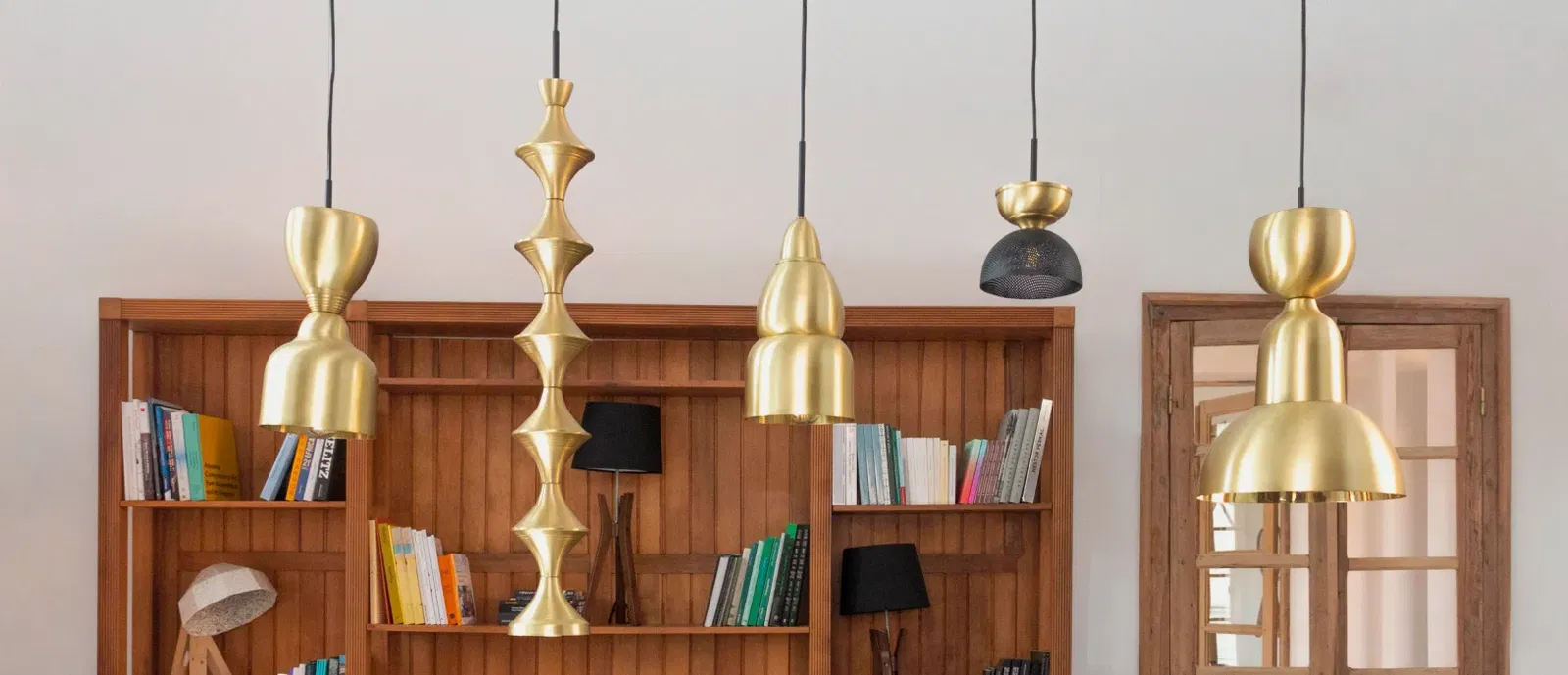 That's one of the reasons we think this collection is so unique; but the material used in Brazzo is also quite remarkable. Brass sheets can be difficult to work with because they harden very quickly. Because of this, they must be cooled during the spinning process, so that any internal stresses are removed and the sheets become tougher.
Then, because we wanted to give each light a satin smooth finish, we put each sheet through up to four grinding processes to bring out the mirror finish, before using a polishing machine to create that satin look. To make sure that the brass maintains this beautiful finish and avoid tarnishing, we complete by adding a layer of specialised clear lacquer as the finishing touch.